Clinical Department of Oncology B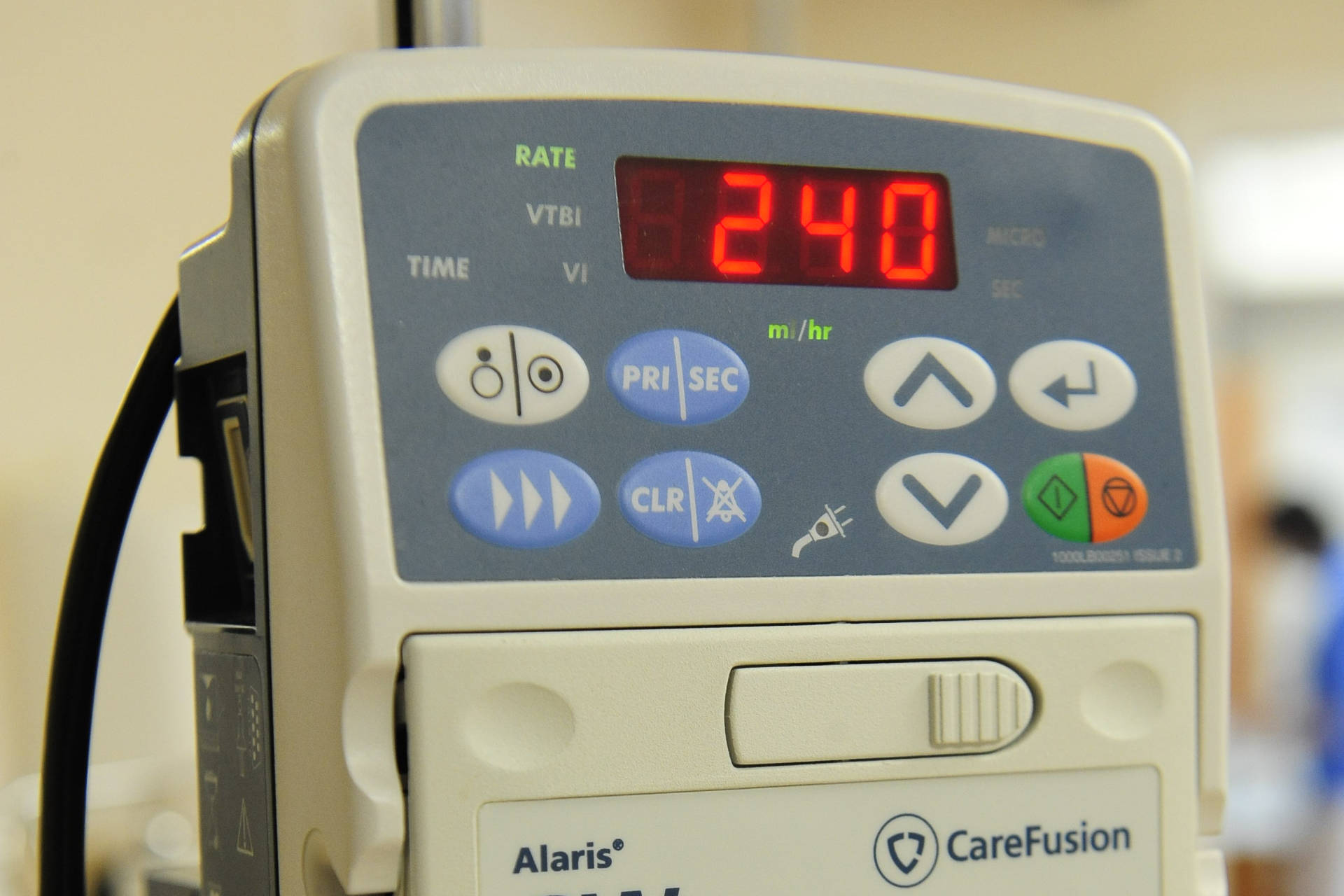 The Clinical Department of Oncology provides comprehensive systemic treatment – chemotherapy, immunotherapy, and molecularly targeted treatment.
We collaborate with the Clinic of Haematology and bone marrow transplantation in Gliwice and Katowice, and the Clinic of Haematology at the Hospital of Jan Biziel in Bydgoszcz. We are distinguished by an interdisciplinary approach to treating patients thanks to cooperation with specialists from various fields of oncology. We have a well-trained medical and nursing staff who constantly expand their knowledge, which translates into better treatment results. We conduct clinical trials with a particular emphasis on cancers of the gastrointestinal tract.
Every patient in our unit is treated comprehensively, from diagnosis to treatment.
Therapies tailored to personal needs are the future:
we treat all types of tumours,
we use targeted therapies – drugs are selected according to the immune profile of a given cancer,
we minimize side effects caused by chemotherapy,
we shorten the time of stay in the ward as much as possible,
patients in good health condition are recommended outpatient chemotherapy,
we conduct clinical trials of new drugs in stomach, colon and breast cancer.
We make every effort to provide our patients with access to the most modern methods of treatment in the world. We improve our skills by active participation in national and international oncology conventions, as well as in meetings of scientific societies: Polish Society of Oncology (PTO) and PTOK (Polish Society of Clinical Oncology).
In line with the recommendations of the European Union, we are trying to refer patients to outpatient treatment after the implantation of vascular ports enabling treatment at home.
We train future oncologists.
Contact to the branch
Branch Coordinator

dr n. med. Adrianna Makarewicz

Head of Medical Care

mgr Beata Kaźmierczak
Odwiedziny
odbywają się codziennie w godzinach od 15.00-17.30,
rekomenduje się wejście na oddział tylko 1 osoby odwiedzającej,
osoby z objawami infekcji nie mogą odwiedzać pacjentów,
przypominamy o obowiązku noszenia maseczki podczas całego pobytu w Centrum Onkologii
Przyjęcie do Oddziału
Izba Przyjęć znajduje się na niskim parterze w tylnej części Budynku Głównego. Z jej usług korzystają osoby skierowane do planowanej hospitalizacji oraz pacjenci leczeni w Centrum Onkologii, u których nastąpiło nagłe pogorszenie stanu zdrowia.
Pacjenci zgłaszający się do przyjęcia powinni mieć dowód osobisty lub inny dokument potwierdzający tożsamość.
Po rejestracji w Recepcji Izby Przyjęć chory udaje się do przebieralni, jeśli zachodzi taka potrzeba pielęgniarka/ sanitariusz pomaga choremu przy przebraniu się. Pacjent przekazuje okrycia wierzchnie rodzinie lub pozostawia je na przechowanie w depozycie szpitalnym. Na oddział docelowy chory udaje się sam lub jeśli zachodzi taka potrzeba jest zaprowadzony lub przewieziony przez sanitariusza Izby Przyjęć.
UWAGA!
Szpital nie ponosi odpowiedzialności za rzeczy pozostawione w szafkach przy łóżku chorego, dlatego też wszelkie wartościowe przedmioty (np. pieniądze, biżuteria, karty płatnicze) należy zostawić w domu lub przekazać do Depozytu Rzeczy Wartościsiowych mieszczącego się w Kasie Centrum Onkologii.
Co zabrać ze sobą do szpitala?
leki oryginalnych opakowaniach + dokumentację medyczną + nagrania płyt z badaniami
piżamę,
ręcznik,
kapcie, klapki pod prysznic,
wygodne ubranie bawełniane np. dres,
bieliznę osobistą,
szlafrok,
środki czystości (mydło, szampon, szczotkę i pastę do zębów, dezodorant)
przybory toaletowe (grzebień, przybory do golenia itd.)
Co można zabrać:
sztućce,
kubek,
wodę mineralną niegazową,
kawę/herbatę,
chusteczki higieniczne,
środki higieny osobistej (podpaski),
książki, czasopisma,
telefon komórkowy + ładowarkę