Clinical trials – information for the patient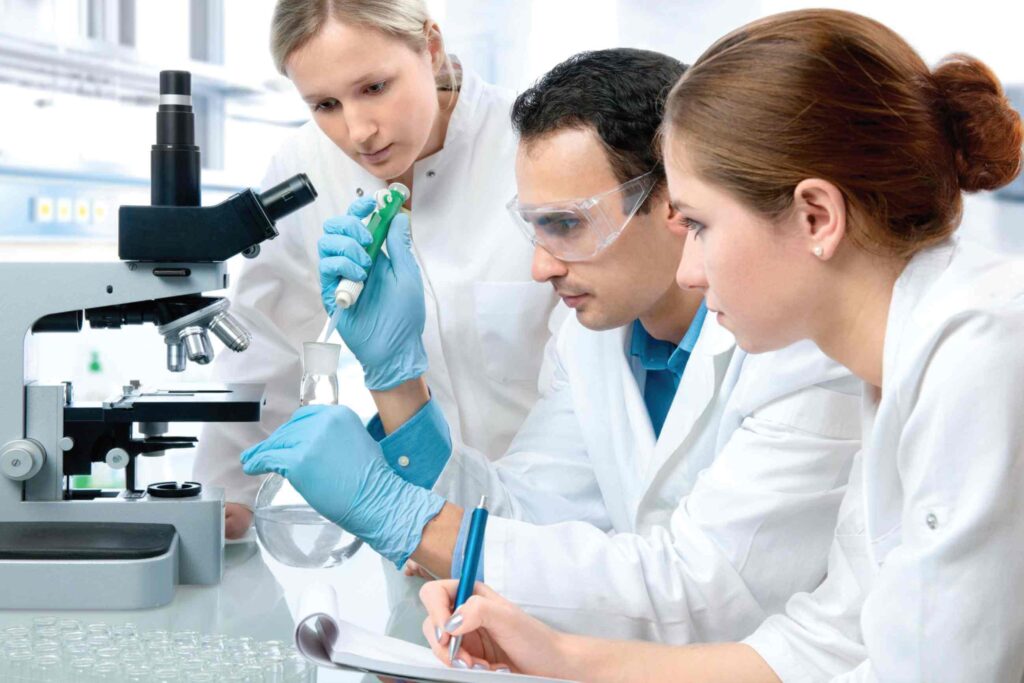 Free therapies and access to modern drugs are just some of the benefits of conducting clinical trials. At the Oncology Centre in Bydgoszcz, patients have access to this type of therapy. For many of them it is a chance to recover.
Clinical trials are conducted to evaluate the efficacy and safety of new drugs before they are introduced to the market. It is now a mandatory procedure without which a permission to use a new drug worldwide cannot be obtained.
The mechanism of registering a new product is very tedious, divided into several phases.
Preclinical studies are conducted in laboratories of pharmaceutical companies. The clinical phase is divided into three parts.
The first one is to establish an already effective and low-toxic dose.
In the second phase of trials, it is assessed whether the drug is effective against a specific tumour, at a given stage of the disease. Additionally, the safety of the treatment is assessed. The effects of a new substance, a placebo and a drug used so far in a given disease are compared. At this stage, the research is carried out in the hospital on a group of patients who are selected under various criteria.
The third phase of clinical trials is ultimately designed to confirm the efficacy of the test substance against a recognized standard. Sometimes there is also a fourth phase of research, after the drug has been registered, aimed at introducing the preparation to the market and familiarizing patients and the medical community with it.
According to Ewa Chmielowska, MD, PhD, clinical trials are not very appreciated in Poland.
– We must stop demonizing them. If it weren't for clinical trials, medicine wouldn't have developed so fast, we wouldn't have so many innovative drugs on the market. In addition, people taking part in them benefit a lot, they are constantly looked after by a sponsor, and their health condition is carefully monitored. Even when the project is over and the patient clearly responds well to the drug they take, the patient will keep receiving the drug.
Thanks to the clinical trials conducted, I have my share in the development of medicine. The team of the Clinical Department of Oncology participated, i.a. in Phase 2 trials of a new drug for mantle cell lymphoma. It proved so successful that it obtained accelerated registration in this indication in the USA. The report was published in one of the highest-rated medical journals, and we are proud that we could be with our patients among the team working on this drug – emphasizes Ewa Chmielowska, MD, PhD.
Detailed information on recruitment is available at the telephone numbers given below or in person at the secretariat:
Secretariat of the Chemotherapy Outpatient Clinic: phone number 52 374 35 25
Head Researcher: Bogdan Żurawski, PhD, phone number 518 518 478
Coordinator: Michał Żurawski, phone number 726 999 096
e-mail address: zurawskim@co.bydgoszcz.pl
At the Oncology Centre in Bydgoszcz, we conduct clinical trials in:
Chemotherapy Outpatient Clinic
phone number (52) 374 35 25
Clinical Department of Brachytherapy
phone number (52) 374 34 32
Clinical Department of Oncology
phone number (52) 374 35 34, phone number:  (52) 374 34 21
Department of Radiotherapy
phone number (52) 374 34 72