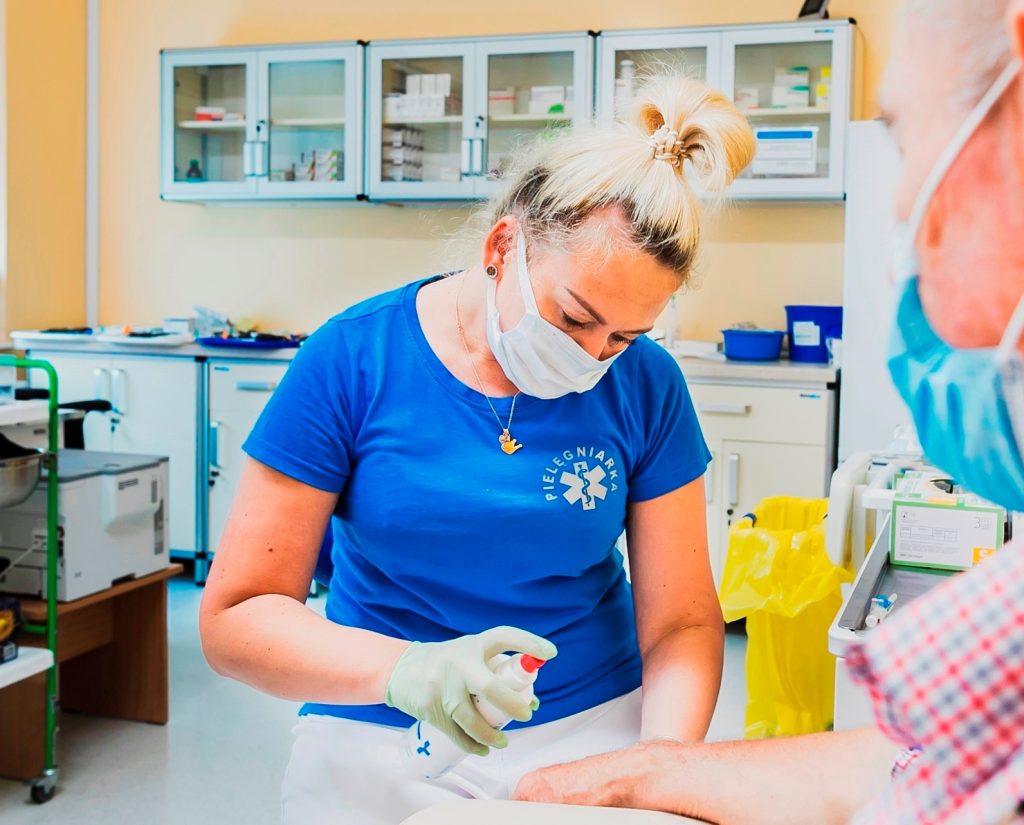 Chemotherapy Outpatient Clinic (Chemotherapy Infirmary)
The activity of the Infirmary Clinic in Włocławek is organized around daytime chemotherapy treatment – patients return home after drugs are administered. Patients are referred to the Infirmary after consultation with a clinical oncology specialist or by an interdisciplinary committee.
Chemotherapy consists in administering special drugs to the patient, which are designed to destroy cancer cells in the body. Nowadays, cytostatic drugs, molecularly targeted drugs, hormonal drugs and immunotherapy are used for this purpose. Each of these groups, and among them individual preparations, use different mechanisms and that is why they are often combined to create "regimens".
Depending on the type of cancer, the stage of its development and the patient's condition, chemotherapy may be either the main therapeutic line for a given patient or a part of combination treatment with radiotherapy and oncological surgery.
Phone numbers
Head of the Diagnostic and Treatment Centre in Włocławek

Agnieszka Lenarczyk, MSc
Patient's path in the Chemotherapy Infirmary:
Medical consultation – referral for chemotherapy to the Infirmary.
Development of a treatment regimen – determining the appropriate drugs and the number of cycles.
Blood chemistry control – takes place before each started cycle, referral to the test is available in the IT system. The patient does not need to have it with him/her.
Patient qualification for further treatment – on the basis of blood results, a specialist doctor decides about treatment options. If there are no contraindications, the patient will be administered chemotherapy.
Administration of chemotherapy – in the treatment room.
After the end of the day of therapy and after being discharged by the nurse, the patient may leave the hospital and go home.