POLYCLINIC OF THE ONCOLOGY CENTER (POLIKLINIKA CENTRUM)
Polyclinic of the Oncology Centre in Bydgoszcz comprises 16 specialist outpatient clinics.
During the first registration, a patient file is created. It is possible to set it up over the phone, however during the first visit, the Patient will be asked to fill in the necessary information at the Patient Service Office. You will need your ID card for this.
Patients who consent to receiving text messages, receive a text message reminding them about consultation appointment at the clinic a day before the scheduled visit. Information about the clinic's working hours along with the name of the admitting physician and the ID list of registered patients are displayed on the monitors above the door to the doctors' offices.
You can register to the Polyclinic of the Oncology Centre:
in person from Monday to Friday from 7:00 a.m. – 5:00 p.m. at the RECEPTION DESK in the Polyclinic building,
by phone via the Telephone Medical Information from Monday to Friday from 7:00 a.m. – 5:00 p.m., (52) 374 31 10.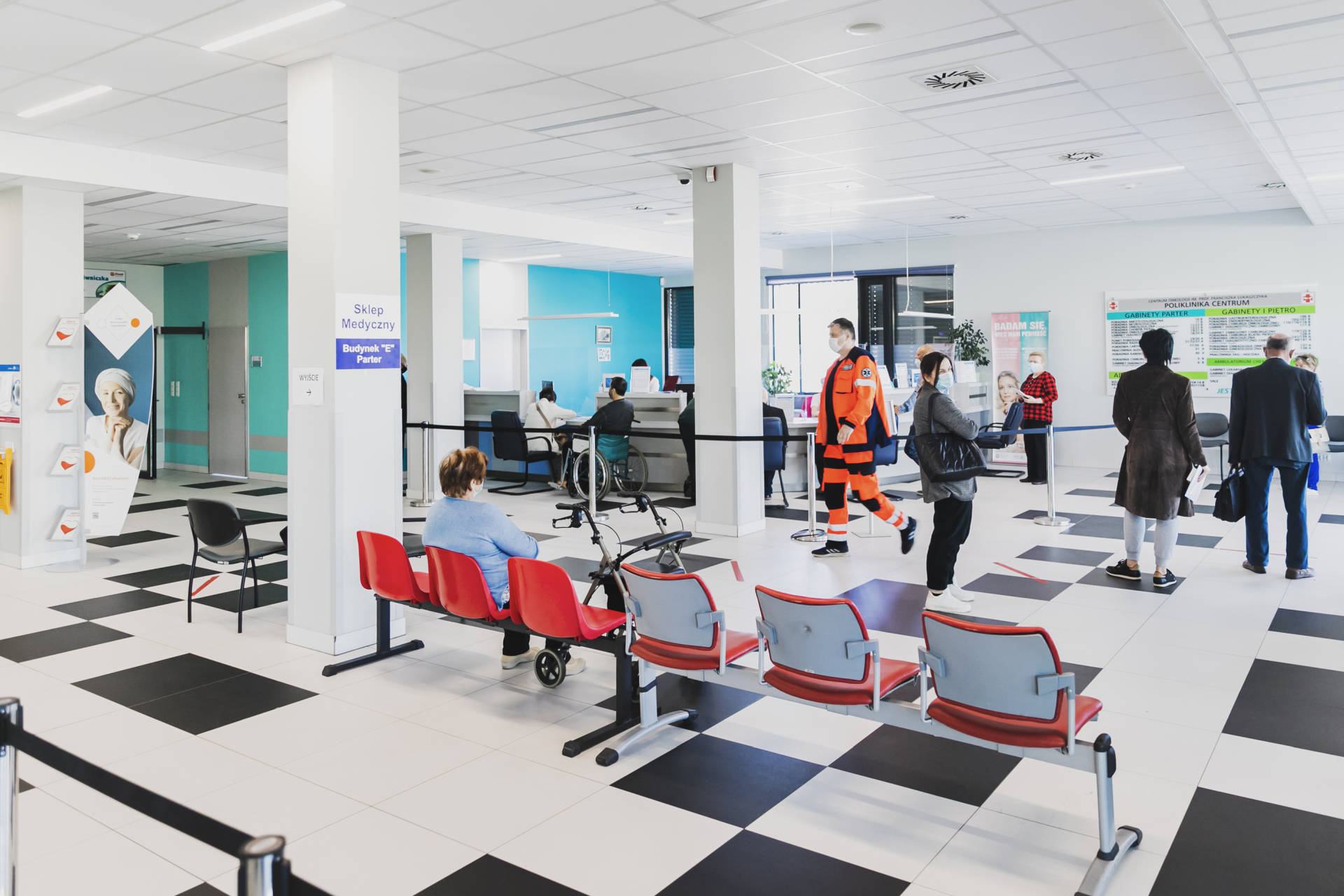 TELEPHONE MEDICAL INFORMATION
The Telephone Medical Information is a great convenience for persons from outside of the city of Bydgoszcz, who do not have to come to the hospital just to make an appointment. In order to register, you only need to provide your ID or PESEL number. Through the Call Centre, you can also obtain important medical information, be reminded the date of an appointment and find out how to prepare for the medical examinations.
open from Monday to Friday from 7:00 a.m. – 5:00 p.m.
phone number (052) 374 31 10
A patient who is not able to attend a scheduled appointment should cancel the appointment by phone or personally. It will allow another patient to use the vacated date!
Phone numbers
Coordinator of the Polyclinic of the Oncology Centre

Piotr Cisowski, MD, PhD

Head of Medical Care

Renata Matyjasek, MSc
Specialist clinics:
-Anaesthesiology Outpatient Clinic
-Thoracic and Cancer Surgery Outpatient Clinic
-Oncological Surgery Outpatient Clinic
-Breast Disease Outpatient Clinic
-Endocrinology Outpatient Clinic
-Gastroenterology Outpatient Clinic
-Oncological Genetics Outpatient Clinic
-Gynaecological Outpatient Clinic
-Oncological Gynaecology Outpatient Clinic with the Committee for the Treatment of Tumours Deriving from the Female Sexual Organs
-Cardiology Outpatient Clinic (for oncological patients / patients with suspected cancer)
-Laryngology Outpatient Clinic
-Neurology Outpatient Clinic (for oncological patients)
-Oncology Outpatient Clinic
-Radiotherapy Outpatient Clinic
-Urology Outpatient Clinic (for oncological patients / patients with suspected cancer)
-Pulmonology Outpatient clinic (for oncological patients / patients with suspected cancer)
-Audiometric Laboratory
-Bronchoscopy Laboratory
-ECG Laboratory
-Holter's Laboratory
-Blood Collection Point (open from Monday to Friday from 06:15 a.m. to 10:00 a.m., urgent tests and paid tests until 2:00 p.m.)