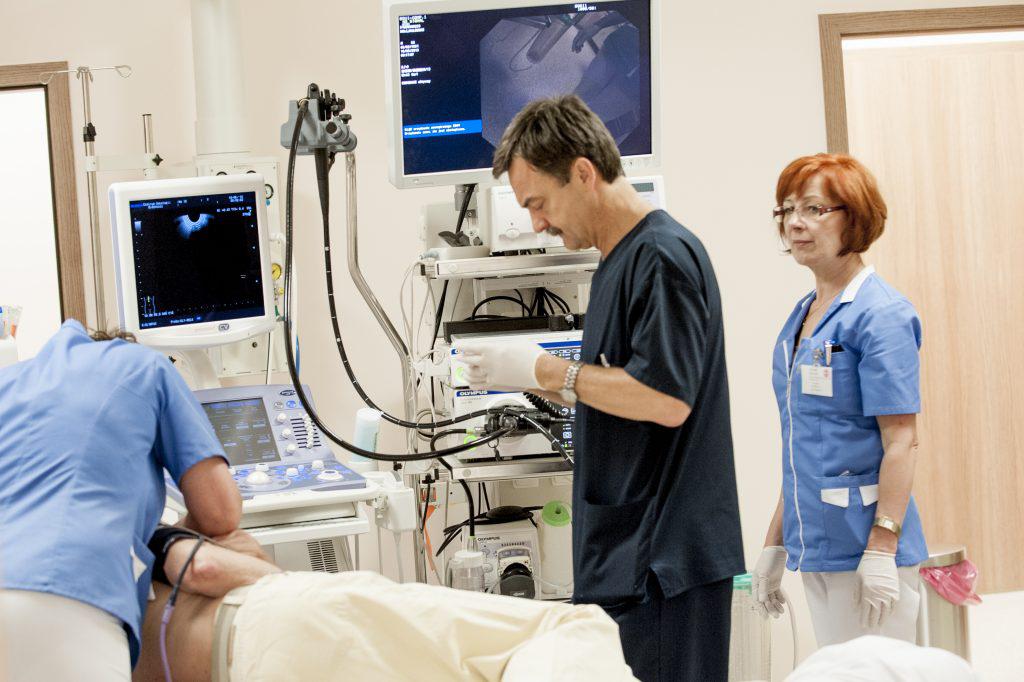 In the Department of Endoscopy, apart from the routine examinations of the upper and lower gastrointestinal tract (gastroscopy, colonoscopy) using state-of-art videoendoscopes, we conduct many endoscopic procedures, such as removing polyps and early neoplastic lesions, extending benign and malignant strictures of the gastrointestinal tract, stopping bleeding and percutaneous endoscopic gastrectomy.
We are proud of the high quality of preventive medical examinations.
We are pioneers:
we have at our disposal almost all diagnostic and treatment methods for cancers of the digestive system, even those not easily accessible domestically,
we have the latest generation endoscopic equipment, which allows us to provide our patients with greater precision in determining the type of lesions,
narrow band imaging (NBI) allows us to detect early neoplastic lesions,
we stand out from the other centres by performing difficult polypectomies and having extensive experience in installing self-expanding prostheses in the oesophagus, stomach, duodenum and intestine (in the case of gastrointestinal strictures or obstruction).
Interventional Endoscopy Laboratory
Since 2013, we provide patients with diagnostics and endoscopic therapy using top-class equipment, thus far available only in few centres in Poland.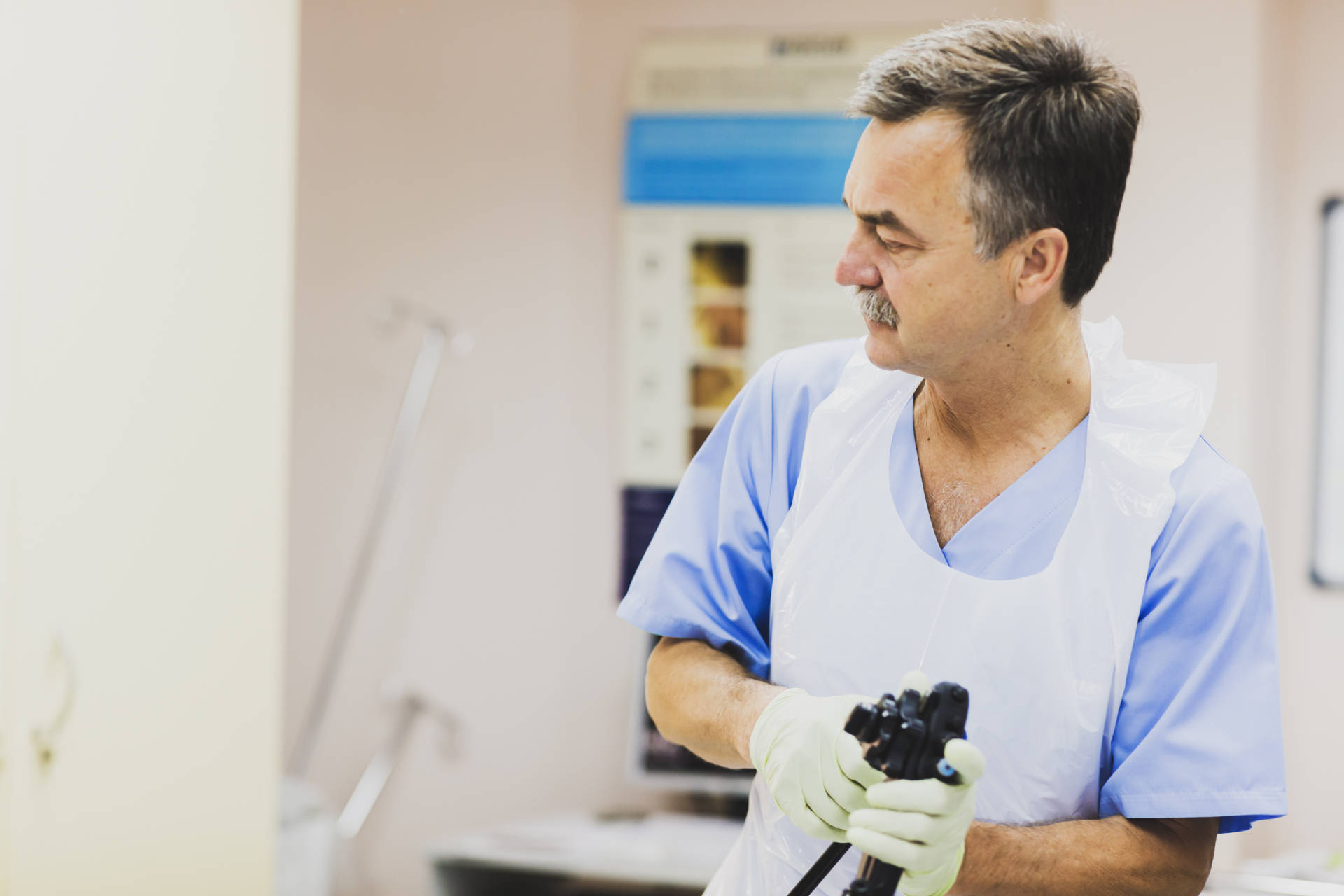 Kontakt do Zakładu
Department Coordinator

Zbigniew Kula, MD, PhD

Coordinating Nurse

Anna Bednarek-Śmigielska, MSc