Department of Rehabilitation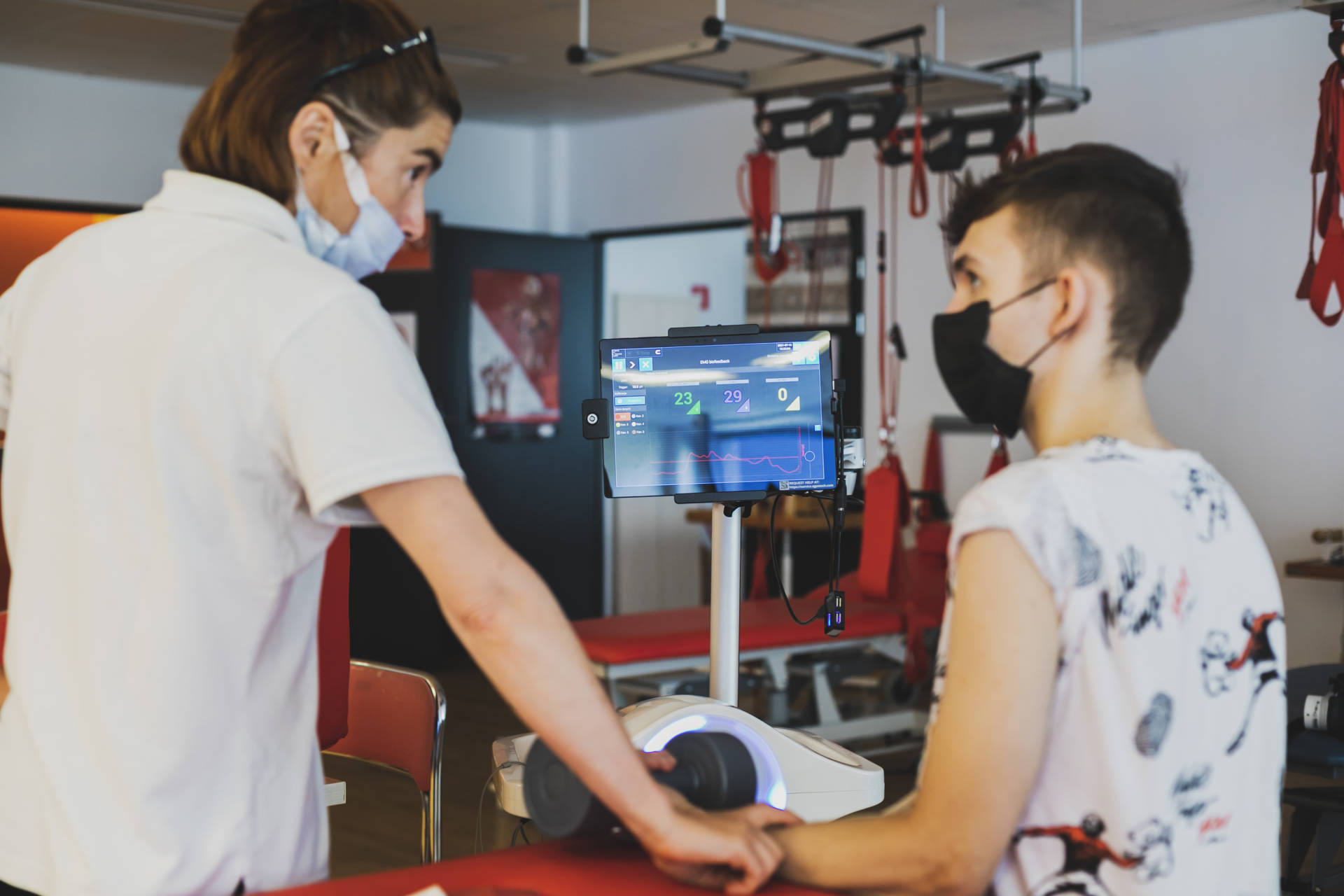 The Department of Rehabilitation is one of the most modern in the whole region. Opened in 2013, it enables patients to regain the fitness lost due to injury, disease, congenital or acquired defects. Thanks to the highly specialized equipment available in the Department, we can provide patients with access to rehabilitation treatments at the highest level possible.
It deals with mobility improvement of persons currently staying in the Oncology Centre, patients registered for treatments at the Department, as well as people who require rehabilitation in a domestic environment. We also specialize in the rehabilitation of children with developmental age disorders.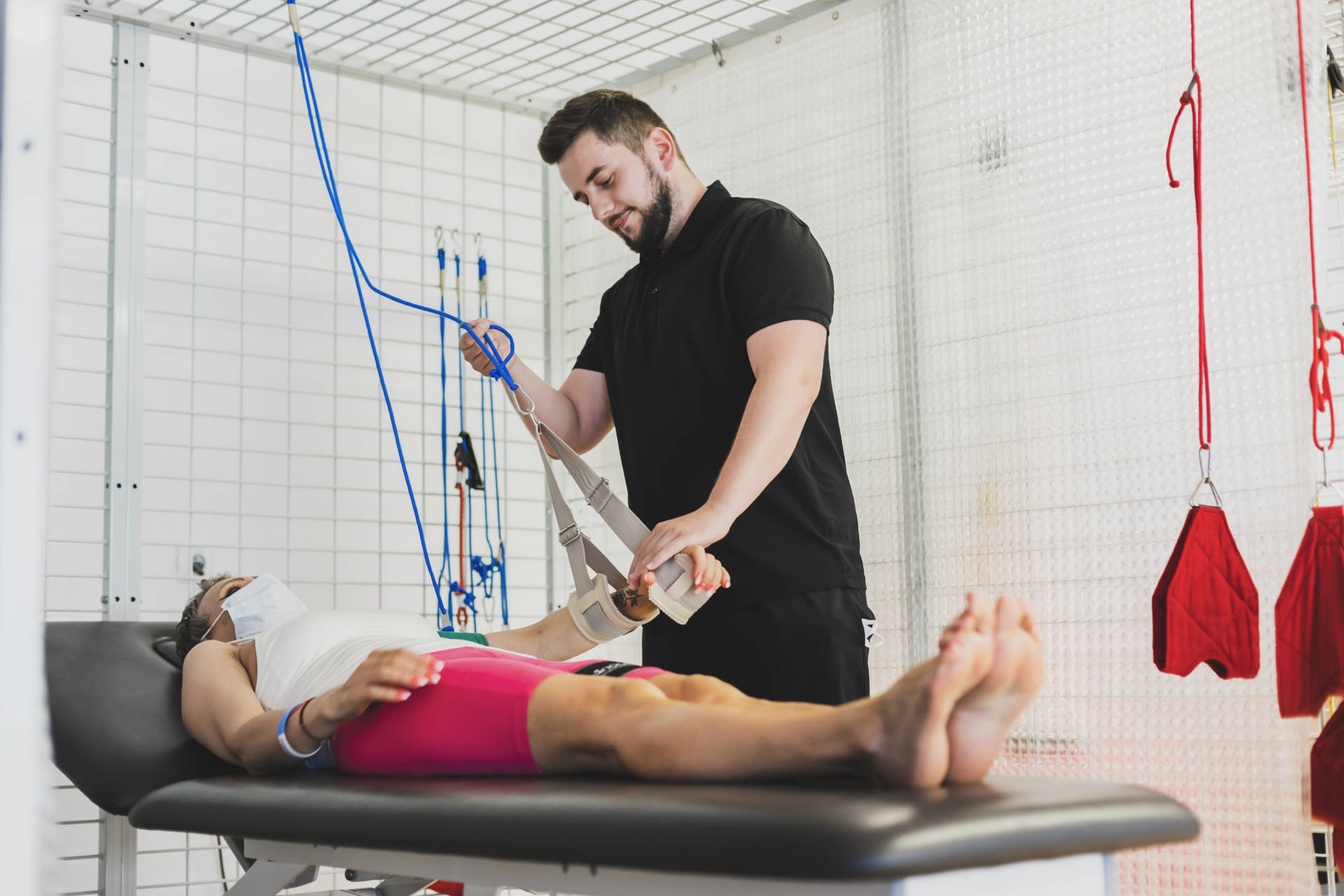 We provide a wide range of services:
physical therapy: systemic and local cryotherapy, magnetotherapy, electrotherapy, laser therapy, ultrasound therapy, light therapy, short-wave diathermy
fango treatments
hydrotherapeutic: pearl baths, carbonic acid baths, dry carbonic acid baths, Scottish shower, electric-water four-chamber baths, centrifuges of upper limbs and lower limbs
In addition, patients undergoing rehabilitation programs may also use:
a complex of rooms for various forms of massage
fully equipped kinesiotherapy (exercise) rooms for adults
a room adapted for the kinesiotherapy for children of all ages
rooms for general physical activity classes
swimming pool exercises conducted by kinesiotherapists
We provide the following types of services:
physical therapy
kinesiotherapy
dry massage
hydrotherapy
rehabilitation consultancy
The Department is located in the Active Rehabilitation and Sports Park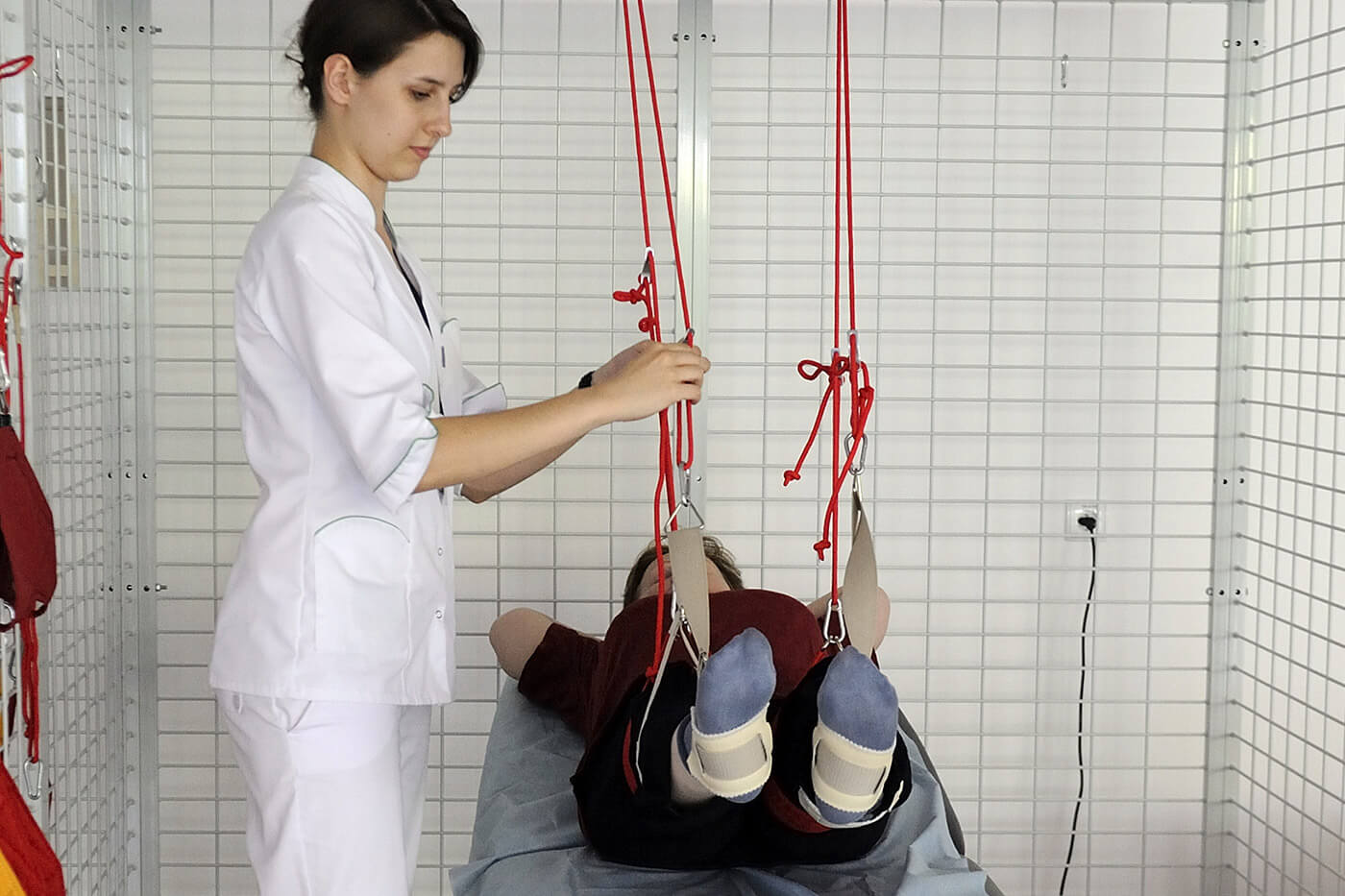 Kontakt do Zakładu
Head of Department

Jolanta Kołodziej, MSc

Deputy Head of Department

Maria Marszałek, MSc
Świadczymy usługi w zakresie:
fizykoterapii
kinezyterapii
masażu suchego
hydroterapii
porad rehabilitacyjnych