Laboratory of Transfusion Immunology and Blood Bank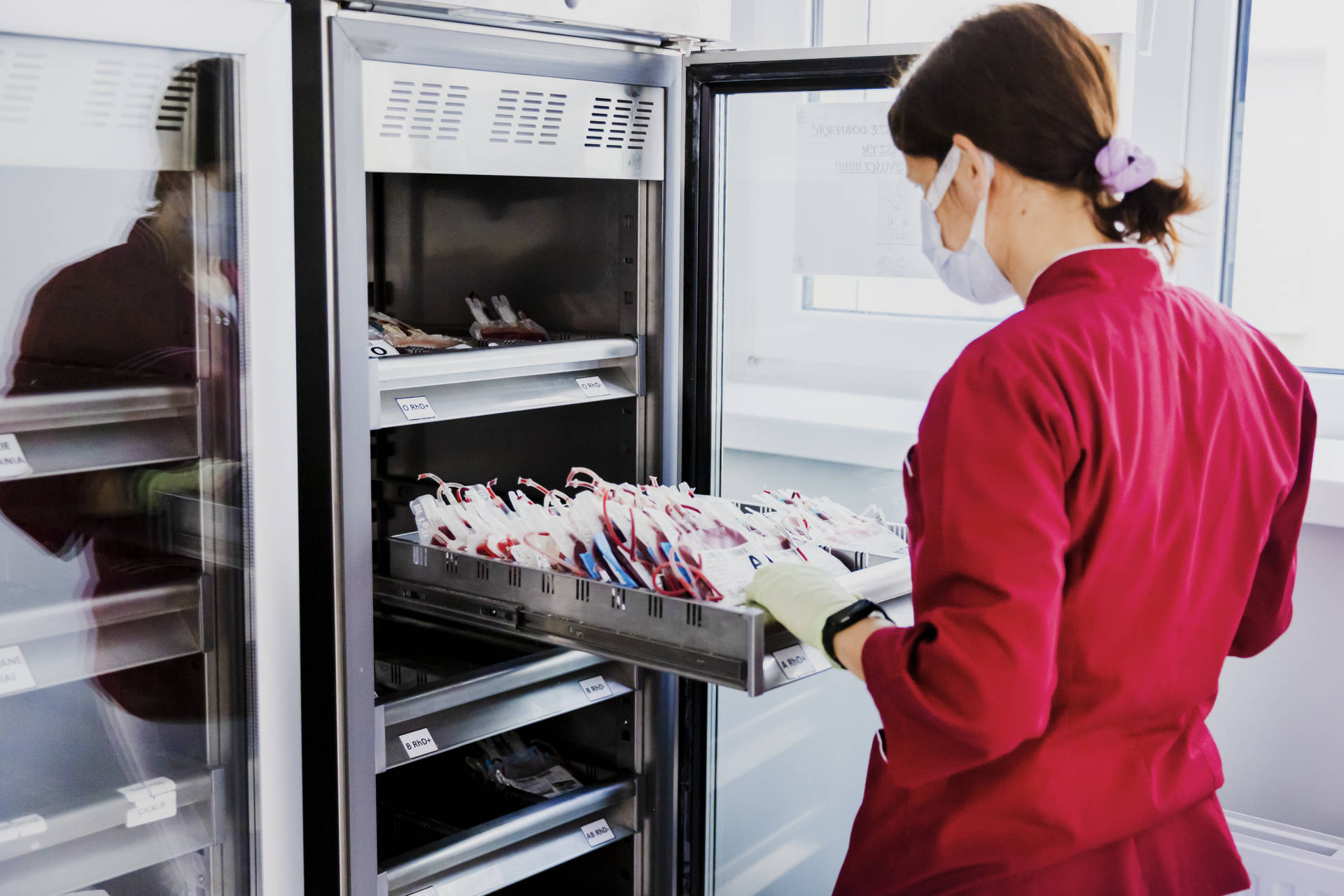 Head of the Laboratory:
Krystian Kukawka, MSc
The Laboratory's work is related to the performance of tests in the field of transfusion immunology and the provision of blood and blood components to the hospital wards around the clock.
The staff of the Laboratory consists of qualified personnel, thanks to which each Patient of the Centre which requires a transfusion will receive properly selected blood units or its components.
Tests performed in the Laboratory:
ABO blood group determination,
determination of antigen D from the Rh system,
screening test for the presence of immune antibodies,
performing a serological compatibility test of the recipient's and donor's blood,
performing a direct antiglobulin test.
The tests are performed with the use of automatic immunohematological analysers.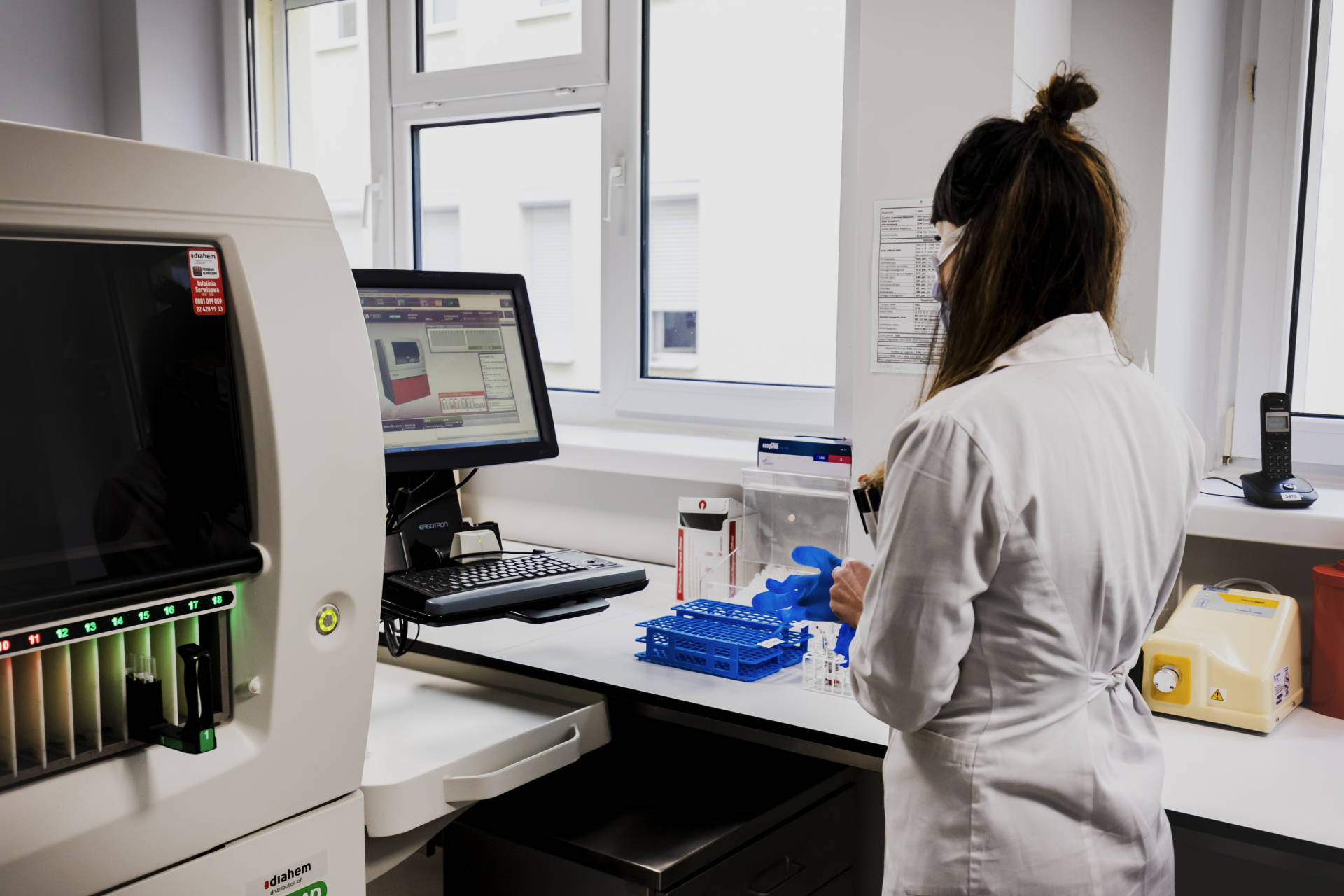 Kierownictwo zakładu
Kierownik

mgr Krystian Kukawka