Clinical Department of Oncological Gynecology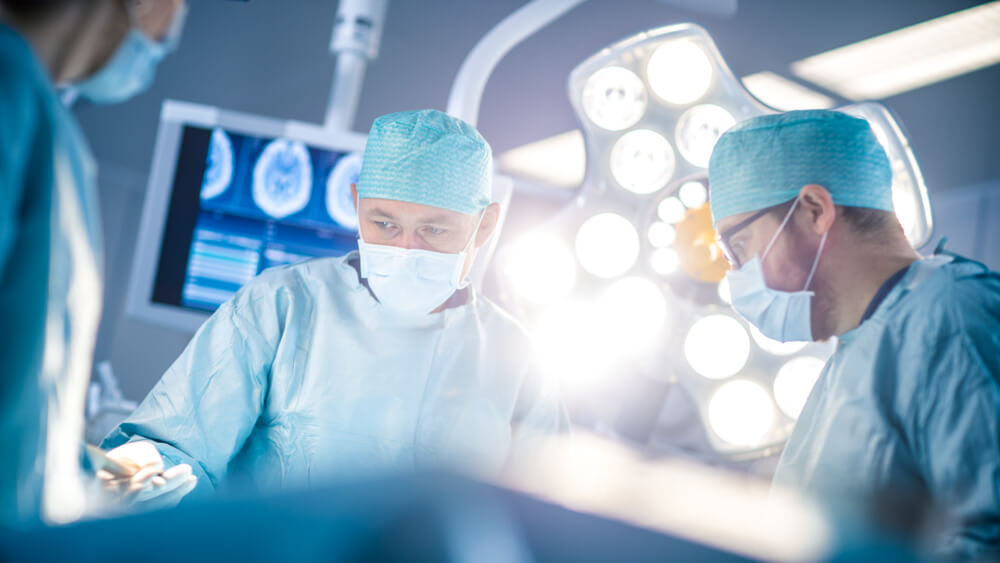 At the Clinical Department of Oncological Gynaecology at the Oncology Centre in Bydgoszcz, we conduct mainly surgical treatment of malignant neoplasms of female genital organs (ovarian, endometrial, cervical, vulva and vaginal cancer). Good organization of our work allows us to admit patients diagnosed with cancer, on an ongoing basis.
Patient's path in the Gynaecology Department:
Qualification for treatment – is conducted by the Interdisciplinary Committee. It consists of the following specialists: radiotherapist, clinical oncologist and oncological gynaecologist. The committee qualifies patients every Monday and Wednesday from 8.00 a.m. in room 137 at the Polyclinic. Registration for the committees is available on an ongoing basis at the phone number 52 374 30 00 or 52 374 31 10, additional information about the work of the interdisciplinary team is available at 52 374 33 94.
Development of a treatment regimen – during the committee, a combination treatment is planned. It is determined what the therapy will consist of in a given case, be it radiotherapy, chemotherapy, surgery, or all of the above.
Hospitalization – patients qualified for surgical treatment are admitted on an ongoing basis to the Department of Oncological Gynaecology for surgery. Admission to the ward takes place at the nursing point, after completing the formalities in the admission room.
Patients with confirmed cancer (histopathological examination) or suspected ovarian cancer are qualified for surgery on an ongoing basis. Surgeries are performed within 7-10 days.
Surgical procedures – are performed daily from 8.00 a.m. to 7.00 p.m. Surgeries are carried out by a multi-specialist team. It consists of a specialist gynaecologist/oncologist and an oncologist surgeon. After the surgery, patients spend the first day in a recovery room equipped with devices allowing for increased monitoring.
Treatment continuation – after the surgery in the Department of Oncological Gynaecology, the patient is transferred for further combination treatment: chemotherapy or radiotherapy to other units of the Oncology Centre in Bydgoszcz.
Postoperative care – is carried out as part by the outpatient clinic.
In cases of histopathologically confirmed disease, no referral or DILO card is required for admission to the Clinical Department of Oncological Gynaecology.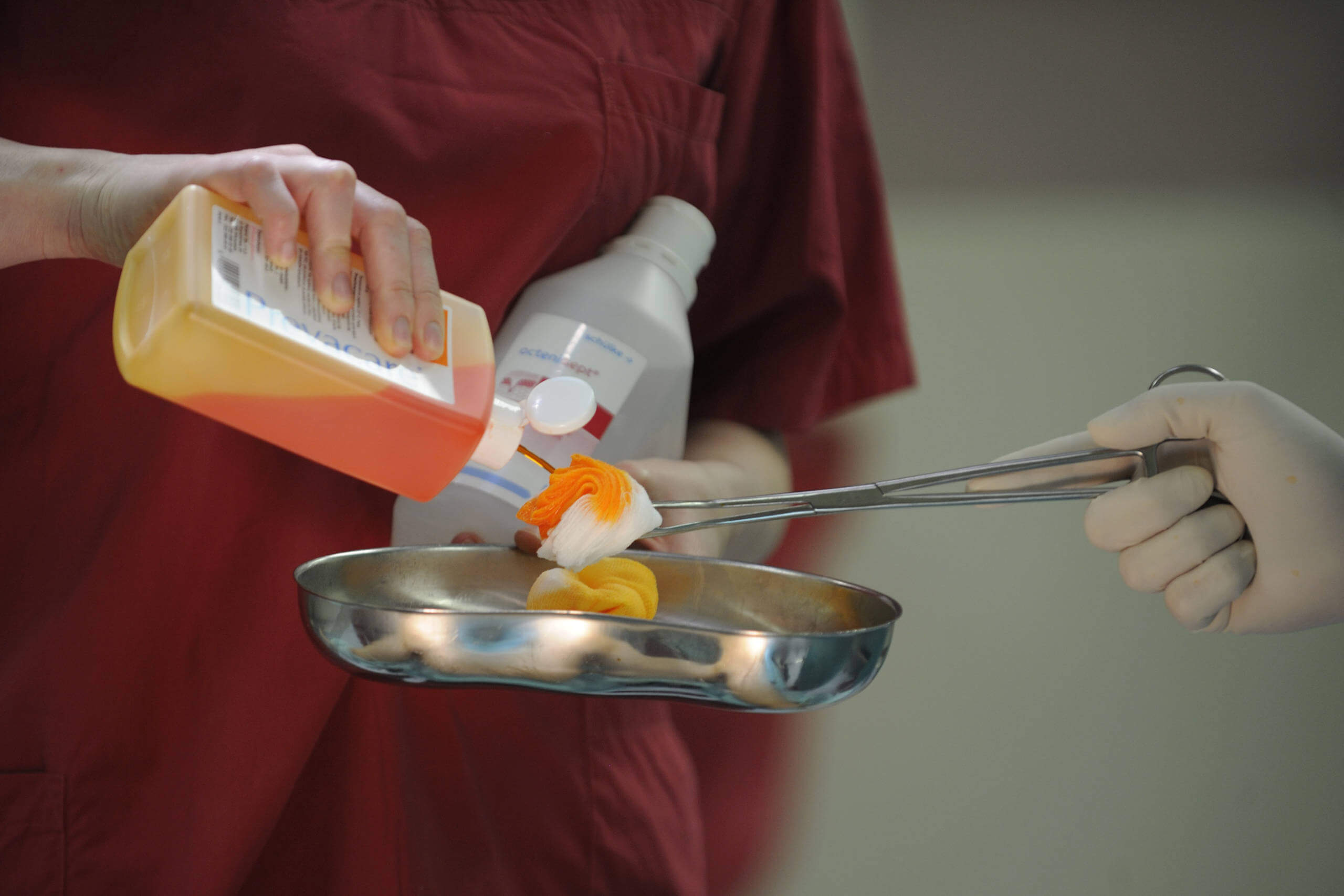 We specialize in the treatment of advanced malignant neoplasms and we perform a full range of surgeries used in gynaecological oncology, including the following procedures:
radical hysterectomy,
pelvic and paraaortic lymphadenectomy,
multi-organ resection – a total cytoreduction procedure performed in patients with advanced ovarian cancer,
modified posterior exenteration (MPE),
radical vulvectomy,
complete exenteration, performed in the case of cervical cancer recurrence after radiochemotherapy,
extended extraction of parametria (LEER),
in case of women with endometrial cancer, hysterectomy, ovariectomy and lymphadenectomy are performed laparoscopically,
HIPEC- after a detailed qualification of the Interdisciplinary Team.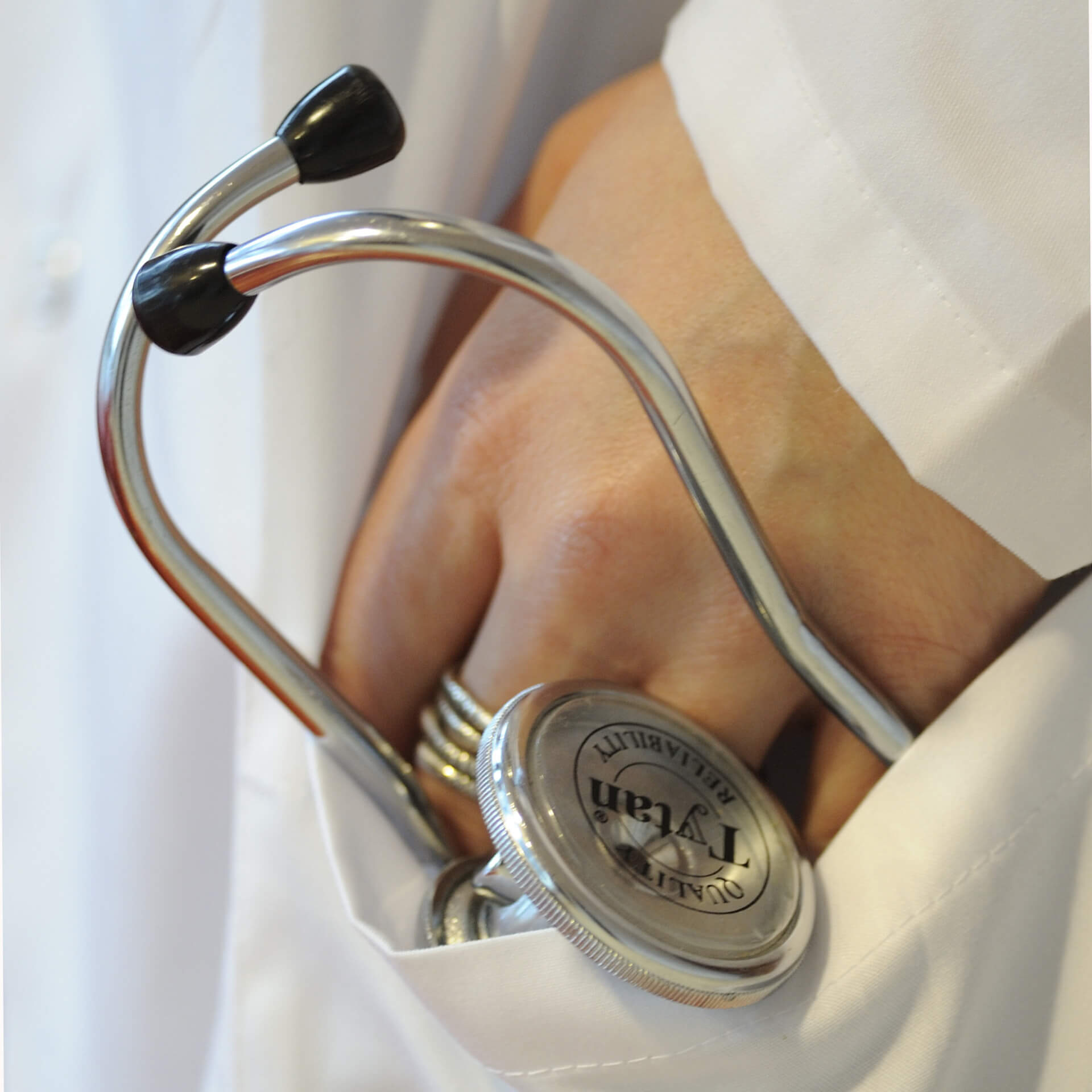 Interdisciplinary Committee
Additional information about the work of the interdisciplinary team of the Oncology Centre in Bydgoszcz is available at the phone number 52 374 33 94.
Contact to the branch
Department Coordinator

Sławomir Jabłoński, MD, PhD

Head of Medical Care

Aleksandra Mazur, PhD of Medical Sciences
Odwiedziny
odbywają się codziennie w godzinach od 15.00-17.30,
rekomenduje się wejście na oddział tylko 1 osoby odwiedzającej,
osoby z objawami infekcji nie mogą odwiedzać pacjentów,
przypominamy o obowiązku noszenia maseczki podczas całego pobytu w Centrum Onkologii
Przyjęcie do Oddziału
Izba Przyjęć znajduje się na niskim parterze w tylnej części Budynku Głównego. Z jej usług korzystają osoby skierowane do planowanej hospitalizacji oraz pacjenci leczeni w Centrum Onkologii, u których nastąpiło nagłe pogorszenie stanu zdrowia.
Pacjenci zgłaszający się do przyjęcia powinni mieć dowód osobisty lub inny dokument potwierdzający tożsamość.
Po rejestracji w Recepcji Izby Przyjęć chory udaje się do przebieralni, jeśli zachodzi taka potrzeba pielęgniarka/ sanitariusz pomaga choremu przy przebraniu się. Pacjent przekazuje okrycia wierzchnie rodzinie lub pozostawia je na przechowanie w depozycie szpitalnym. Na oddział docelowy chory udaje się sam lub jeśli zachodzi taka potrzeba jest zaprowadzony lub przewieziony przez sanitariusza Izby Przyjęć.
UWAGA!
Szpital nie ponosi odpowiedzialności za rzeczy pozostawione w szafkach przy łóżku chorego, dlatego też wszelkie wartościowe przedmioty (np. pieniądze, biżuteria, karty płatnicze) należy zostawić w domu lub przekazać do Depozytu Rzeczy Wartościsiowych mieszczącego się w Kasie Centrum Onkologii.
Co zabrać ze sobą do szpitala?
leki oryginalnych opakowaniach + dokumentację medyczną + nagrania płyt z badaniami
piżamę,
ręcznik,
kapcie, klapki pod prysznic,
wygodne ubranie bawełniane np. dres,
bieliznę osobistą,
szlafrok,
środki czystości (mydło, szampon, szczotkę i pastę do zębów, dezodorant)
przybory toaletowe (grzebień, przybory do golenia itd.)
Co można zabrać:
sztućce,
kubek,
wodę mineralną niegazową,
kawę/herbatę,
chusteczki higieniczne,
środki higieny osobistej (podpaski),
książki, czasopisma,
telefon komórkowy + ładowarkę