Department of Radiotherapy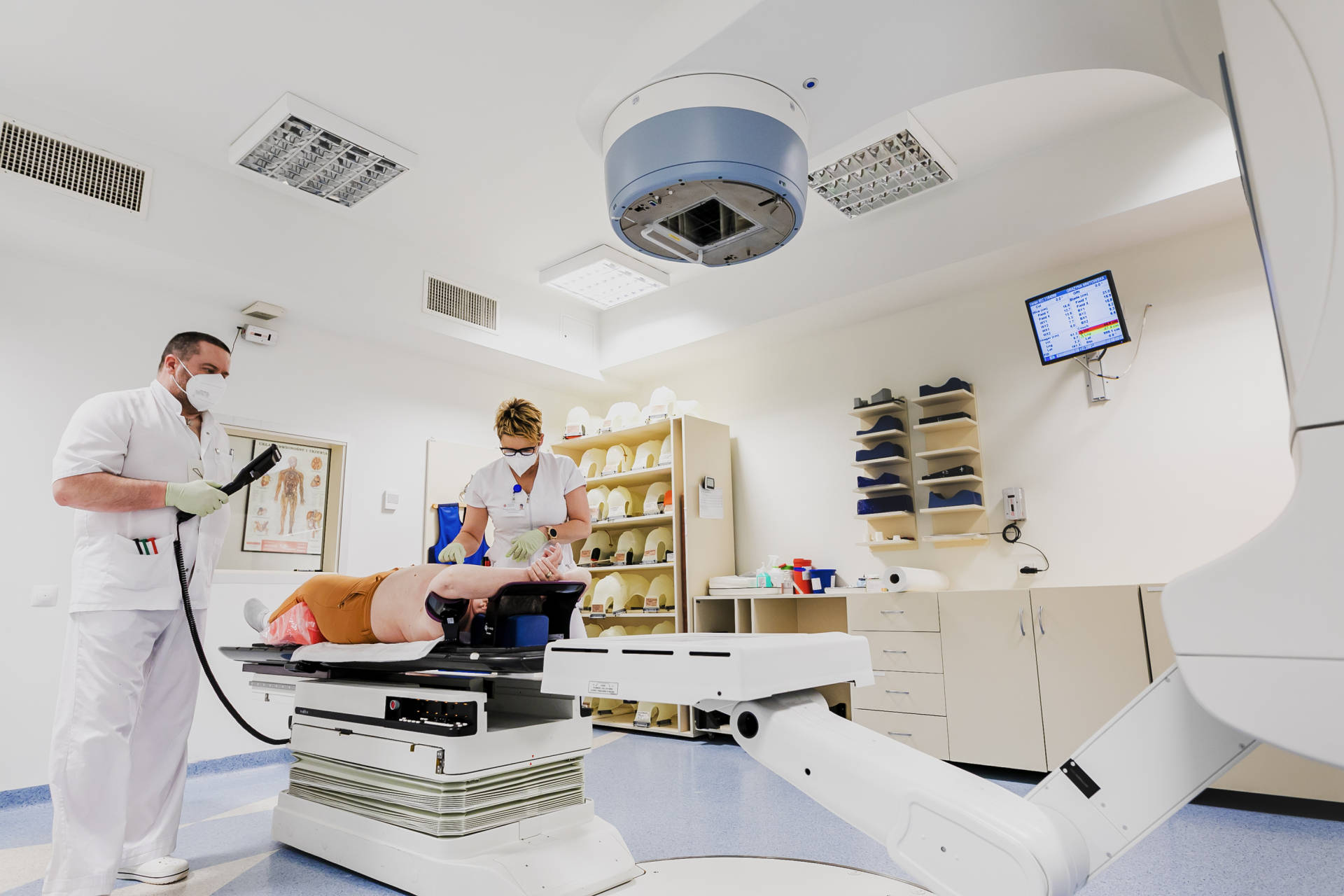 Department of Radiotherapy of the Oncology Centre in Bydgoszcz is one of the best in the country. We have at our disposal not only high-quality, modern equipment, but also experienced medical staff specialized in radiation treatment. Our fully qualified radiotherapist doctors, technicians and medical physicists are able to provide the patients with therapies used in the most developed countries in the world.
In the Radiotherapy Department there are 8 modern devices for irradiation, thanks to which we use the most precise treatment techniques, including Stereotactic radiotherapy (irradiation of brain tumours, metastatic lesions and others with an accuracy of 1 mm), gated radiotherapy (taking into account, for example, tissue mobility related to respiration, which allows to limit the exposure of healthy organs) and image-guided radiotherapy. In the smallest irradiated areas, the diameter of the tumour does not exceed even a few millimetres.
We specialize in combination treatment of even the most advanced neoplasms and relapses with the participation of full-profile chemotherapy (standard and targeted), brachytherapy, molecularly targeted therapies and surgery. The correlation of these techniques allows us to offer the most effective treatment to our patients.
The Oncology Centre in Bydgoszcz is the only centre in the region that uses state-of-art diagnostic methods for radiotherapy planning: PET/CT and PET/MR and a 64-row CT scanner dedicated exclusively to treatment planning.
Radiotherapy is performed on an outpatient and inpatient basis. Patients who require hospitalization are referred to the Radiotherapy Ward, where they undergo the entire therapy under the supervision of qualified specialists. From the moment the oncology package comes into effect, radiotherapy does not mean a month spent in a hospital bed. Now patients undergoing radiation treatment receive free accommodation in several-star hotels. As part of the accommodation, the patient is provided with breakfast and dinner. Free night accommodation is not granted on days when there is no irradiation treatment.
The Radiotherapy Clinical Department deals with patients who require highly specialized combination treatment, especially cancers of the central nervous system (brain and spinal cord), larynx, pharynx, oesophagus, lungs, prostate, anus and rectum. In cooperation with the Department of Neurooncology and Radiosurgery, we provide targeted treatment of patients with metastases to the brain, liver, bones, lymph nodes and other organs. The Ward consists of a team of doctors – 9 specialists in oncological radiotherapy, 2 doctors in the course of specialization and 17 nurses with specialization in oncology nursing.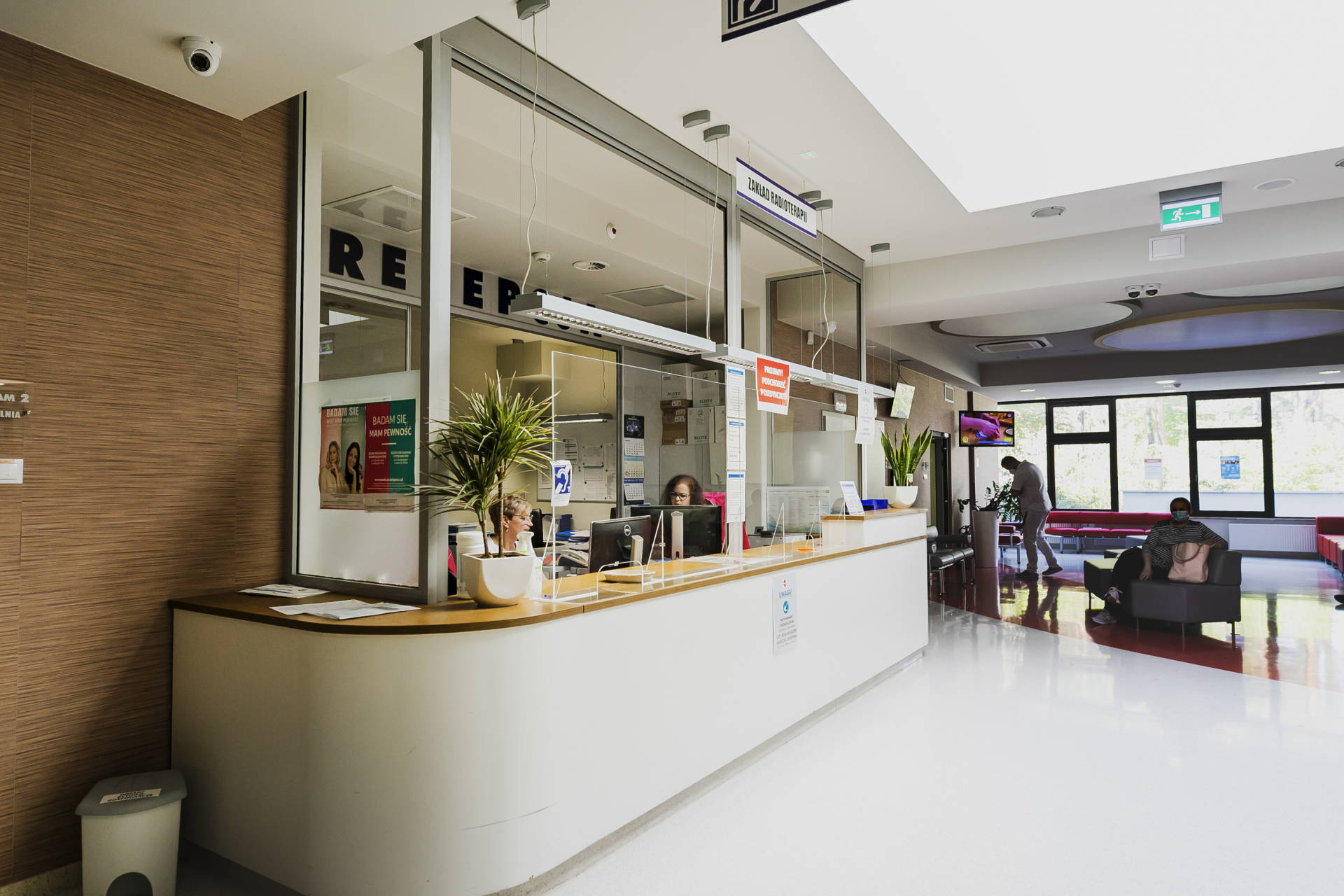 Kontakt do Zakładu
Koordynator Zakładu Radioterapii

prof. dr hab. n. med. Krzysztof Roszkowski

Koordynator Zespołu Techników

dr n. med. Szymon Ziółkowski

Pielęgniarka Koordynująca

mgr Małgorzata Trzcińska