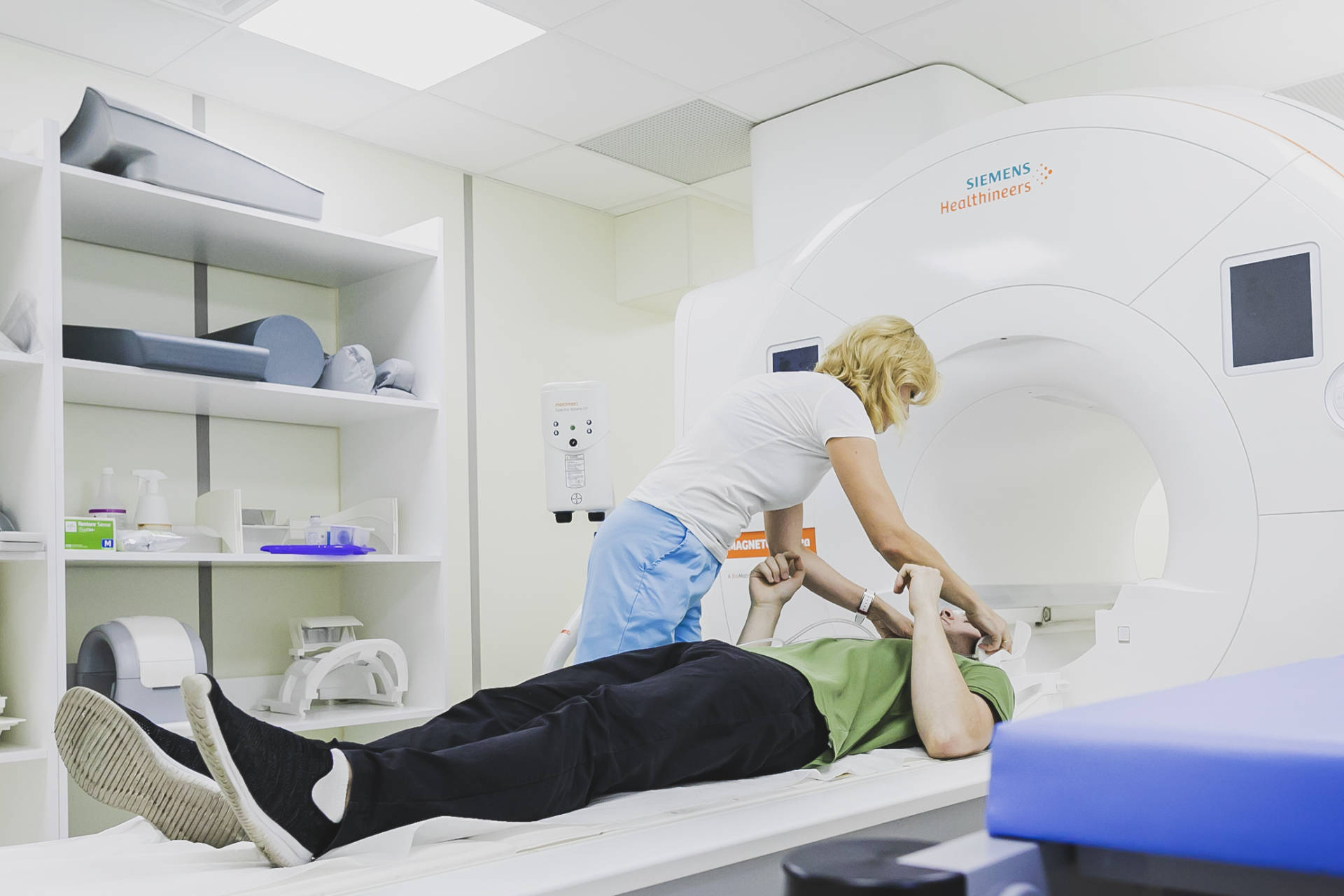 Imaging diagnostics, otherwise known as medical imaging, is one of the departments of medical diagnostics that deals with the creation of images of physiological and pathological changes in the human body using various types of physical effects.
At the Diagnostic and Treatment Centre in Włocławek, we conduct a series of tests in the field of diagnostic imaging:
Mammography tests – also as part of screening mammography breast cancer prevention program (patients aged 50-69),
Conventional diagnostic tests – X-RAY
Ultrasound examinations – USG
Magnetic Resonance Imaging
Computed Tomography examinations
Computed Tomography of the gastrointestinal tract – virtual colonoscopy
Every year, the branch of the Oncology Centre in Włocławek performs over 13,000 diagnostic imaging tests, of which nearly a third are magnetic resonance imaging, which is a safe and non-invasive method of imaging. The highest quality equipment is used for tests and the medical staff has all the necessary qualifications.
Phone numbers
Head of the Diagnostic and Treatment Centre

Agnieszka Lenarczyk, MSc