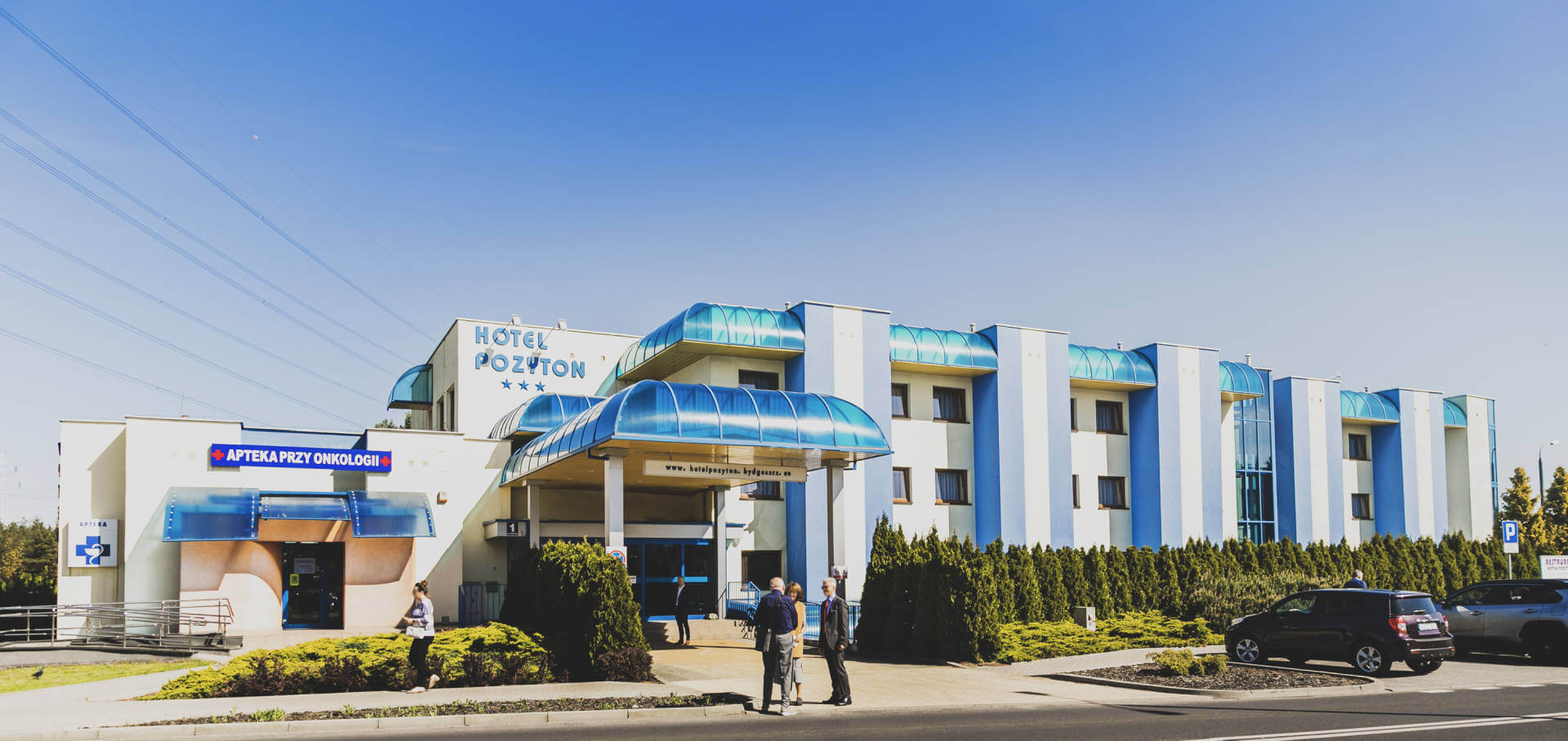 "POZYTON" Hotel, located near the Oncology Centre, was created with patients and their families in mind. It has 29 single rooms and 27 double rooms. Some rooms are adapted to the needs of disabled persons.
The hotel day starts at 2:00 p.m. on the day of arrival and ends at 12:00 a.m. on the next day. The hotel Reception Desk is open 24/7.
On level -1 of the Hotel, there is a restaurant, open from 7:30 a.m. – 10:00 p.m. There are two dining rooms in the restaurant: restaurant and bar. In the morning, breakfast is served, then lunch, and in the afternoon you can check out the à la carte offer, or organize a modest social event.
A guarded car park is available for hotel guests, and additionally, for the comfort of their stay, a monitoring system providing security has been installed in the hotel and its surroundings.
Pursuant to the provisions of the Act on healthcare services financed from public funds, when the general condition of the patient during the treatment process does not require 24-hour medical care, the hospital may, at the patient's request, accommodate him in a hotel. Patients of the Oncology Centre with a referral from the attending physician, for the duration of treatment, are provided with free accommodation with breakfast and dinner at the "POZYTON" Hotel. This applies to the patients of the Department of Radiotherapy and the Department of Brachytherapy. In addition, patients of the Department of Nuclear Medicine from outside the Kujawsko-Pomorskie Voivodeship are provided with free accommodation at "POZYTON" Hotel one day before the examination.
The Oncology Centre cooperates with other hotels in Bydgoszcz and Włocławek, which provide accommodation services for patients. In these hotels, we care about the highest standard, providing patients with free accommodation with breakfast and dinner, as well as transport for the duration of the medical procedure from the hotel to the Oncology Centre and back.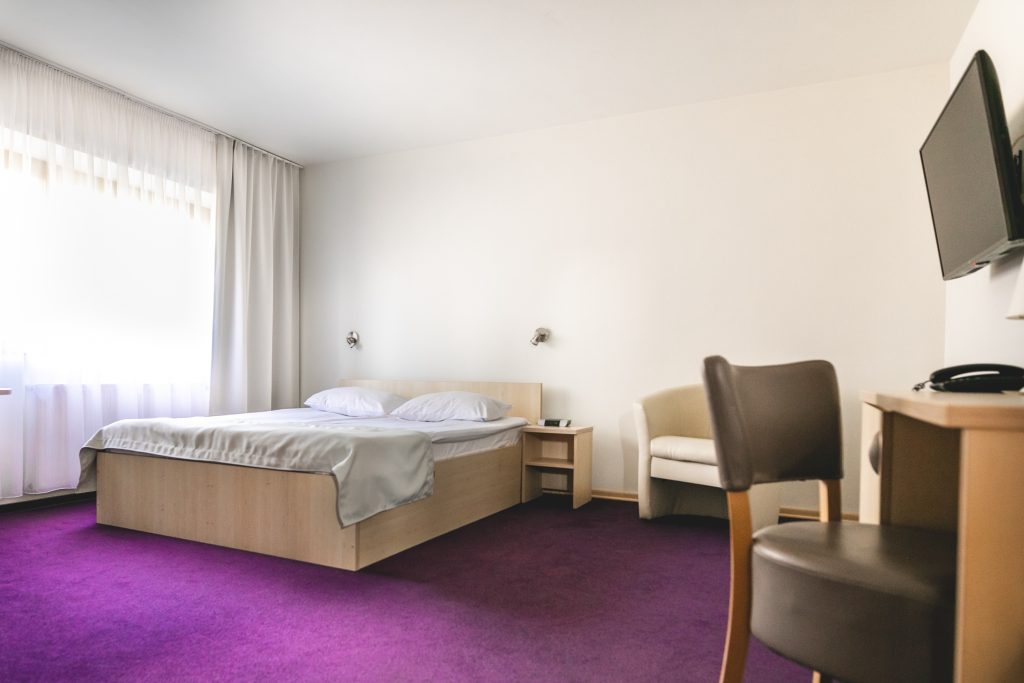 Numery telefonów
Kierownik Hotelu Pozyton

mgr Bartosz Kasprowicz
Hotel POZYTON
ul. dr I. Romanowskiej 1
85-796 Bydgoszcz